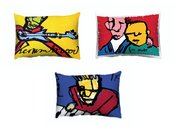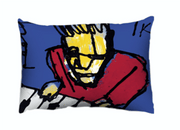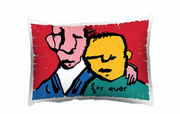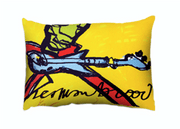 Pillows
Get to know the unique and beautiful cushions from Herman Brood, with a choice of three different images: Forever, Guitarman and Ik. These cushions are not only a great addition to your interior, but also a tribute to the legendary artist.Can I kiss you? Choice of three different cushions with a famous Herman Brood image! Nice to brighten up your interior! 
Whether you want to brighten up your sofa or bed, these cushions are the perfect choice. They not only provide comfort while lounging or sleeping, but also add a personal touch to your interior.
Choose between the three different images or collect them all for a truly unique look in your home. Order your own set of Herman Brood cushions today and enjoy the comfort and style they offer!
20 x 30 cm 
With the code: pillows  you only pay €39.95 for three pieces! 
Leuk
Prima kussentje en leuk bewerkt.