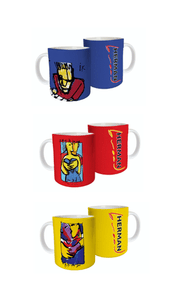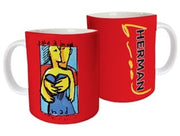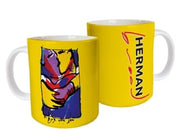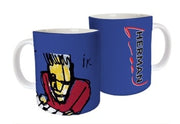 Don't sulk!
Enjoy your favorite tea with these unique and stylish tea mugs! There are three different colors available, each with a different Herman Brood image on it. Whether you are a fan of the legendary rock musician or are simply looking for a beautiful and functional mug, this Tea mug is perfect for you.
The design of these Tea mugs is not only stylish, but also practical. The wide base provides extra stability, while the thick handle provides a comfortable grip while drinking. And with three different colors to choose from, you can easily create a set that suits your personal style and taste.
Whether you're enjoying your morning tea at home or need some relaxation at the office, these Tea mugs are the perfect choice. Order them today and add some rock 'n' roll style to your daily routine!
Keurig verpakt! Leuke mok om cadeau te geven.
Mooie Sherman Brood bekers
2 mooie Herman Brood bekers besteld. Mooie kwaliteit en snel en veilig verpakt geleverd
Ik ben ontzettend blij met mijn tas
Prima mokken met leuke opschriften.