Bust of Herman Brood
Posted January 06 2022, door: Emily Schaapman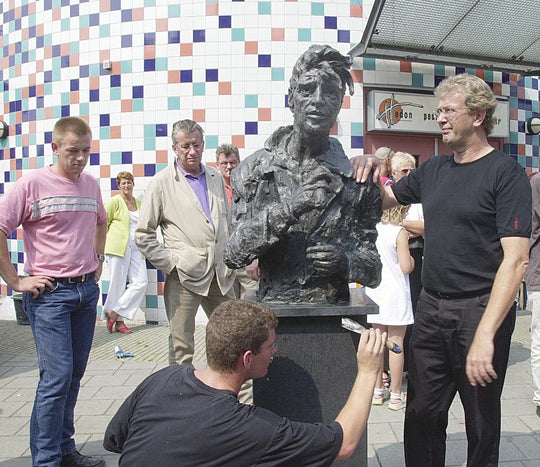 This beautiful bust, made by artist Frank Rosen, stood in front of the Zwols Poppodium Hedon for years, from 2004/05 to 2010. Where it was then removed for fear of theft. 
Some years later, the bronze statue of Herman could be found in the halls of the renovated Hedon. It stood there for several years. 
The statue has been with us in the Herman Brood Museum for 4 years. 
Herman Brood saw the statue in 2001 when the artist made it in wax before it was cast in bronze in 2002.