Gerard Wessel photographs Herman Brood
Posted October 21 2022, door: Emily Schaapman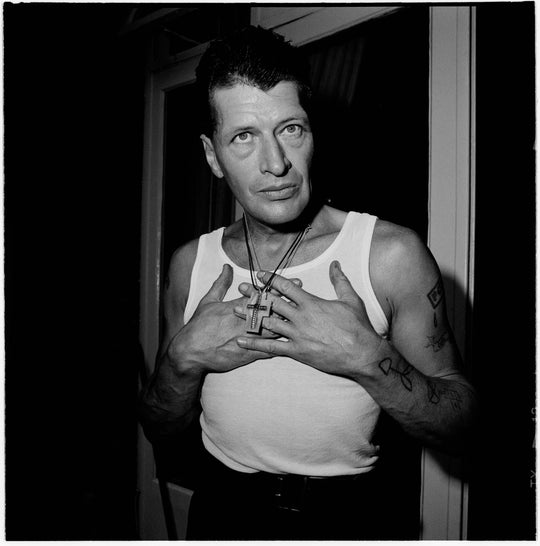 Gerard Wessel; the tradition of a street photographer.
Wandering through the city, without an appointment or direct goal... but fortunately armed with a (35mm) camera.

After studying at the Hague School for Photography and Photonics, Gerard Wessel started his career in 1985 as a staff photographer at Nieuwe Revu. Driven by admiration for the New York pre-paparazzi Weegee (Arthur Fellig), the world-famous American Diane Arbus (Diane Nemerov, known for her bizarre black and white street portraits) and poetic approach of fashion photographer Paolo Roversi.

Full of dedication and creative commitment, a solid foundation is formed where a continuous and changing image of the times is highlighted, where politics, music, fashion and visual arts come together. Although Wessel prefers to see himself as a street photographer, his work displays a beauty and aesthetic that betrays a penchant for distance and systematicity. This gives his photos a serene, balanced studio quality, even though they were often taken under the most difficult circumstances and in the most difficult locations.

As a chronicler of Dutch youth culture, Gerard Wessel has spent as much time archiving and categorizing his photographic productions over the years as he has put into photographing himself. One of his most favorite subjects was none other than Rock 'n' Roll Junkie Herman Brood. The considerable size and extensive historiography make his photo archive invaluable.

With his publications 'Gerard Wessel photographs Herman Brood' and 'BROOD & Gerard Wessel' as a basis, the Herman Brood Museum proudly presents the exhibition 'Gerard Wessel; the tradition of a street photographer'. A selection of prestigious images, on display in Zwolle from December 2 to February 28, 2023.

Come see it and witness an intimate portrait of the Netherlands' greatest rock 'n' roll artist. Recorded from a 'professional friendship' between two Dutch creatives of the highest order.