Broodstyle Workshop and a Q&A
Posted January 27 2022, door: Emily Schaapman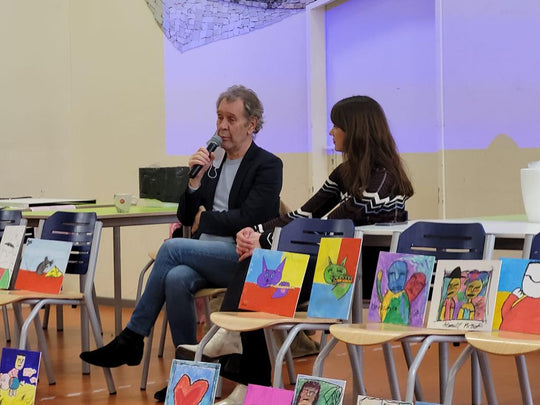 Today there were 85 students from Thorbecke secondary education, working all day with Herman Brood, through various assignments they found out who this well-known Zwolle resident was.  
At 9:00 am the first workshop was given by Jeroen van Doornik, after which they cycled to our museum via the ''Herman Brood Route''. 
At the end of the day there was a Q&A with Drummer Hans la Faille & Museum Manager Emily Schaapman. The two were each allowed to award a prize to the two most beautiful works of art.