Artwork found in the bulky waste in Rotterdam
Posted on May 01 2021, By: Emily Schaapman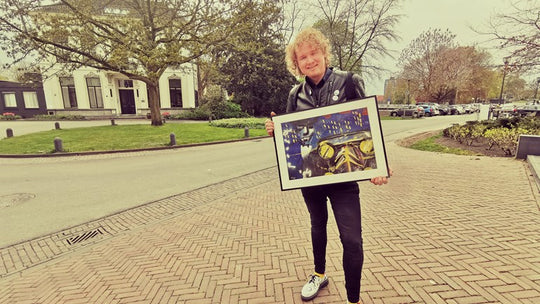 How nice is that? Last month we were contacted by Julien Graute who asked if he could come by to have his found artwork checked for authenticity. His mother had found a nice list including children's drawings in the bulky waste. 
After some time Julien wanted to exchange the drawings with other work and to great surprise he discovered that behind the drawings was another work of art, a work of art signed by Herman Brood. 
As a result, he came to us at the museum to have it checked. We could tell that this was a real Brood signature. 
What a special find! 
 On behalf of the Herman Brood Museum, have fun with the artwork!