Boy Heroes and the Museum
Posted February 16 2022, door: Emily Schaapman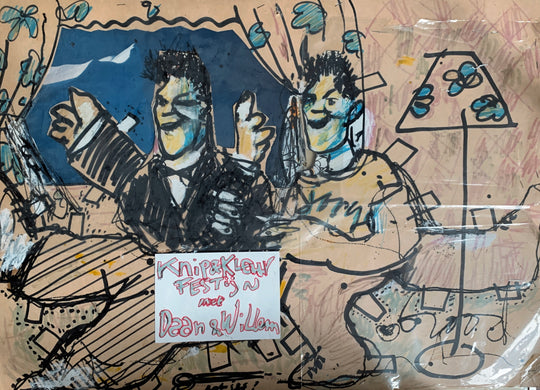 Several objects that we have in our museum belong to Daan Ekkel, known for Jongen Helden (1985). Together with his twin brother Willem Ekkel, they went in search of youth culture in the Netherlands. In 1986, Herman Brood was allowed to join the Ekkel brothers on research. 
There are 2 doors in our museum, both come from Daan Ekkel's house, Herman regularly visits Ekkel and makes various works (sometimes without Daan knowing about it.)
Curious about what other objects we have by Herman Brood made for Daan Ekkel? Then come visit our museum and discover it for yourself!