Dolf Jansen in the Herman Brood Museum
Posted August 31 2021, door: Emily Schaapman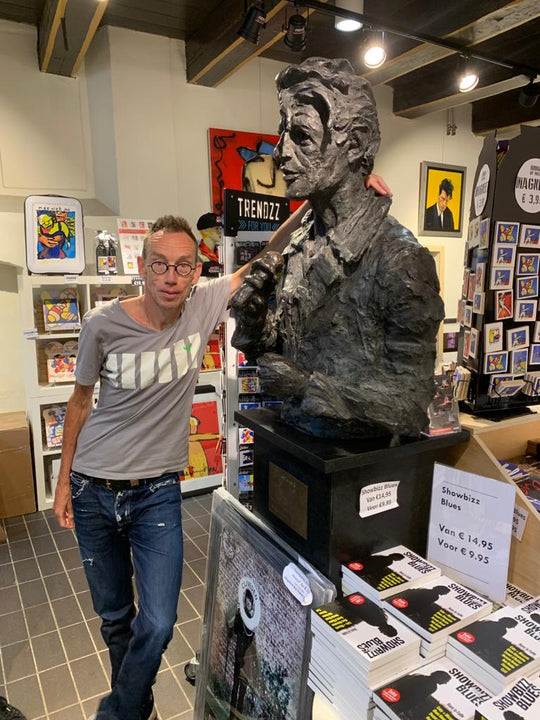 Photo: Dolf Jansen at the bust of Herman Brood in the museum.
Photo by: Ivo de Lange
This weekend Dolf Jansen was with us at the museum!

He is a fan of Herman Brood and was therefore very pleased, very enthusiastic, so to speak, about the museum where
October 31, 2021, the photo collection of Robert Whitaker, who was the only photographer to make The Beatles' World Tour, will also be on display.
This collection consists of unique images, all signed, of the Fab 4 from 1964-1966.
This collection has also been exhibited in America, London, Tokyo, Amsterdam and Helsinki.