Hulbert Waldroup LIVE at the Herman Brood Museum
Posted January 07 2021, door: Emily Schaapman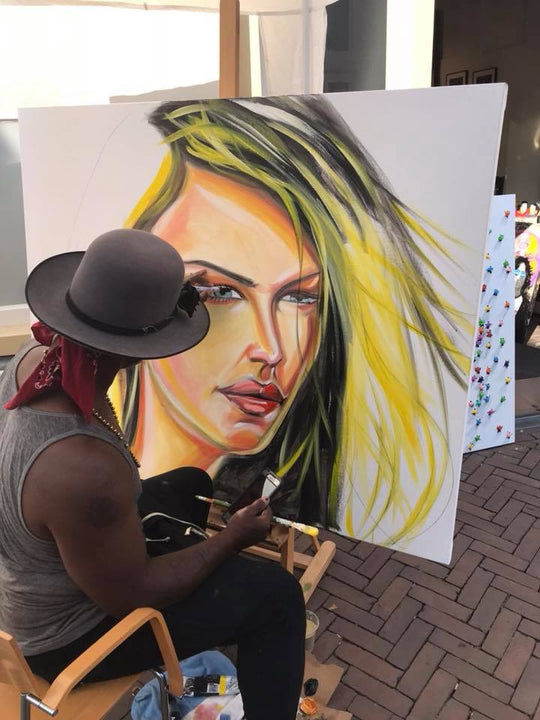 After last year's success, we can welcome the American artist Hulbert Waldroup again to the Herman Brood Museum on Sunday, June 16.
Waldroup is a well-known face in the New York Art Scene. His art is shown in various commercials and campaigns at home and abroad.
And with clients such as Quentin Tarantino, Whoopi Goldberg, John Sally & Raoul Felder, he now also enjoys international fame.
By using energetic colors and special techniques, he portrays themes such as: Love, Rock & Roll, Pop Girlz, Marilyn, Music and Pop Art.
Beautiful, unique and striking works of art with a clear message. He sees his paintings as an extension of himself where he is the conductor and his brushes and colors are the orchestra.
Waldroup will be with us from 12:00 - 17:00 and paint live. Come visit us to admire this fantastic artist in action.
Can't be there on Sunday? On Friday June 14 & Saturday June 15 he will paint from 12:00 - 17:00 at IQ Kunstuitleen (Marsweg 42, Zwolle)