Opening Herman Brood Steeg
Posted January 07 2021, door: Emily Schaapman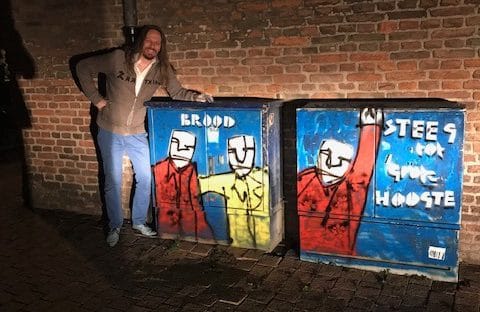 Welcome to Saturday June 1st at
3.45 pm at the unveiling of the Herman Brood alley in Zwolle.
The alley (passage) is located between the Refter (Herman's old school) and the Bethlehemskerk on the Bethlehemskerkplein, in the heart of Zwolle. Present are: Xandra Brood, daughters Lola and Holly and sister Elly Brood and councilor William Dogger. The museum is therefore closed from. 3:30 p.m.
You are welcome.
Photo with Jeroen van Doornik, Night Mayor of Zwolle.