cX / Herman Brood
Posted April 15 2021, door: Emily Schaapman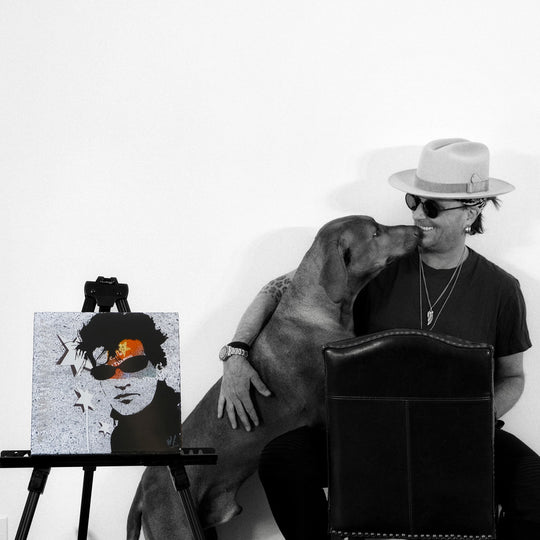 Renowned artist and also a great friend of the Herman Brood Museum Cees Janneman aka cX, sent us a beautiful gift. A work of art with mixed techniques of metal and epoxy measuring 30.5 x 30.5 x 3 cm. Templates from Herman Brood are also included. 
Only one of this art object has been made. 
Fun fact: Mr. Janneman has ensured that the floor in our museum is provided with stencils from Herman Brood.